Production of a Solar-Powered Aquaponics Unit for Home Gardening in West Africa
Solar-Powered Aquaponics Components (SAC)
The first step was the installation of the solar panels, charge controller, inverter and batteries for the aquaponics system.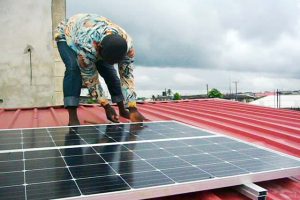 The next step is to fabricate the Intermediate Bulk Containers (IBCs) into grow beds and fish tanks.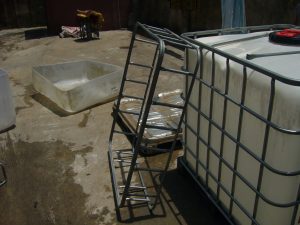 This was followed by the fabrication of the bell siphon (Stand pipe (funnel and bulkhead), Bell for vacuum and Pebble blocker) for the grow beds – flood and drain to some extent continuous flooding. The systems was then fitted with pipes, hose and pumping machine. There was also an aeration  installed to supply oxygen to the whole system.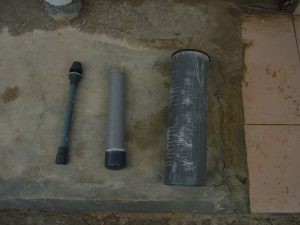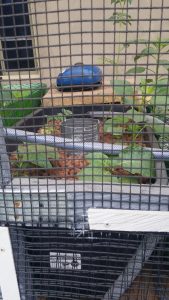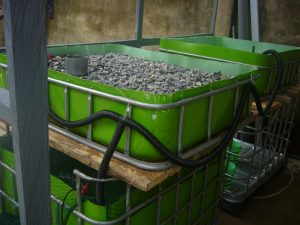 The solar powered aquaponics unit was test ran for five – ten days and necessary adjustments made to address issues ranging from water leakages, solar power outages and pump malfunctions. The next step (optional) was to complete the construction of the greenhouse to protect both fishes and plants from future external preventable harm. The system is currently still in use.
Produced by:
Aglobe Development Center In collaboration with Dr. Emmanuel Benjamin and Mrs. Daniela Subtil of the Technical University of Munich (TUM), Germany with financial support from Fiat Panis Foundation, Germany.